Mandelieu-La Napoule is a nice river village approx. Six kilometers west of Cannes, known for its film festival. The city has approx. 20,000 resident residents. There are several cafés and shops on the main street. The main beach of Mandelieu is one of the best sandy beaches on the entire Cote d'Azur. The sand is light and fine, while the clear bathing water is protected by breakwaters.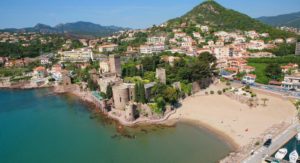 St. Raphaël, located midway between Cannes and St. Tropez, because of its beautiful beach, has been known as seaside resort on the French Riviera ever since 1860. The old town, Quartier du village, is nice and every morning there are flowers and vegetable market. But St. Raphaël looks even better at the harbor area, where there are chic shops, restaurants and bars in the big beautiful old buildings.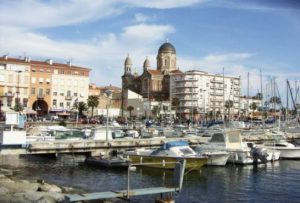 Fréjus is the oldest Roman city in Gaul, founded by Julius Caesar in the year 49 BC. It is an incredibly exciting city with a myriad of historical memories. This includes an amphitheater, a temple, fragments of an aqueduct, the remains of the Roman port, approximately in the middle of the city, pillars, fragments of millennial walls, the ruins of Roman gates, mosaics and mighty stones with inscriptions from Roman times.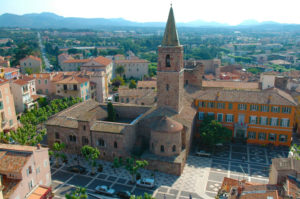 Sainte-Maxime is a beautiful resort in Saint-Tropez Bay, a good hour's drive southwest of Nice. Sainte-Maxime is an exclusive resort, but not as exclusive as St. Tropez. However, there are several celebrities who have a house or apartment in the city. It is full of shops, restaurants and cozy cafés in the city.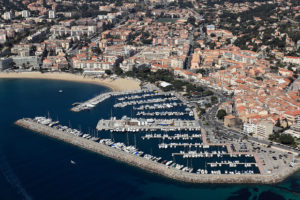 St. Tropez is located in the southwestern part of the French Riviera.  Hotels in St. Tropez is generally also of a high standard. Those who come and visit the city often go for a walk in the beautiful old town, visit the impressive market and enjoy life at one of the many cafés by the harbor.