Sports
Golf – There are many internationally acclaimed and varied golf courses in the region, from those near the sea to those up in the mountains. Le Manoir de l'Etang is situated in the middle of 10+ excellent golf courses, including Cannes Mougins (5 minute walk) and the Royal Golf de Mougins (10 minute drive). Let us know if you wish to book any courses. We have discounted agreements Cannes Mougins.
Skiing – The closest ski station is Gréolière Les Neiges, which is 40 minutes from Mougins and has 30 slopes. Auron and Isola are a bit further, circa 2 hours from Mougins, and are bigger proper ski resorts with 50+ slopes, as is Limone in Italy, circa 2.5 hours from here.
Tennis – Enjoy playing tennis at the local Tennis Club Des Oiseaux or for a real tennis experience go and visit the Mouratoglou Tennis Academy in Sophia Antipolis.
Trekking and River rafting
There is a lot of possibilites for trecking and river rafting up in the hills behind the Riviera. Please dont hesitate to ask us, we can help you find spots.
Museums
Le Museum d'Art Classique de Mougins (MACM)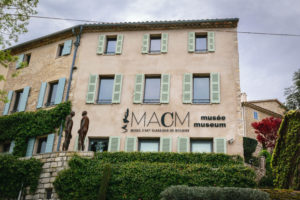 Picasso – Antibes
The Maeght Fondation  – St. Paul
Matisse Chapel – Vence
Chagal – Nice
Matisse – Nice