The vieux village of Mougins is a picturesque medieval village built in the shape of a snail shell.  The village is situated a couple of kilometers from the hotel and is best to reach by car as there are pavements missing on the way there. The village has the impressive MACM museum with the private art collection of Chris Levett ranging from his collection of Roman artillery masks to Picasso and Warhol.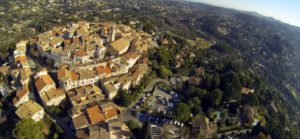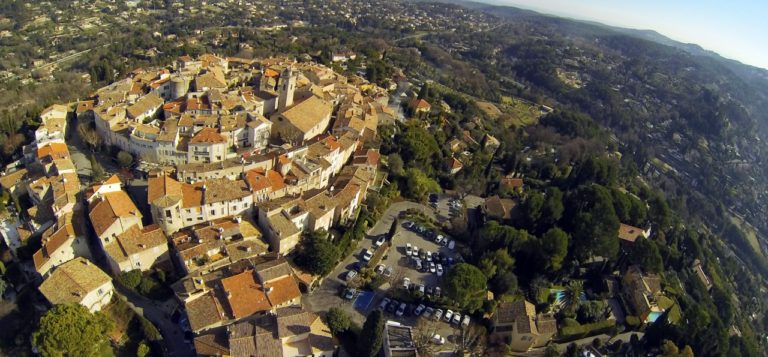 There is also a photographic museum by André Villers including many photographs of Picasso, who lived and died in Mougins. There are plenty of restaurants, souvenir shops, art galleries to visit in the village as well as the Church.
Valbonne is another medieval village twenty minute drive from the hotel. Every Friday, all year round, it hosts a lively Provençale market which fills the whole village. The village has many restaurants and shops which are open all year around. It also has a lovely pedestrian town square which is always animated. Biot with its glassmaking workshops and galleries is also around 20 minutes away from Mougins.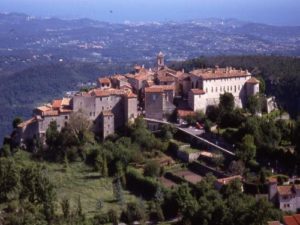 For those who want to gain a bit of height, there is the exquisite hilltop village of Gourdon, less than a thirty minute drive away. The views of the Mediterranean are magnificent and there are clearly marked walking trails above the village. Gorge du Loup and further away Gorge du Verdon are also beautiful nature spots.
If you wish to visit the coast, there are many towns by the sea within 30 minutes of Mougins including Cannes, Antibes, Juan-Les Pins, Mandelieu and Theole-sur-Mer. Further afield there are Nice, Villefranche, St. Jean Cap Ferrat, Beaulieu, Monaco, Menton and Italy to the East and St Raphael, Frejus, St Maxime and St Tropez to the West.